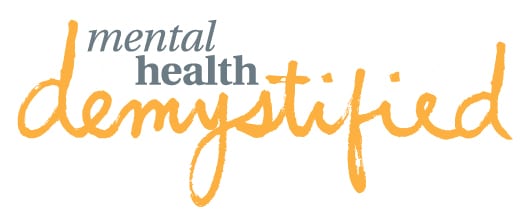 Mental health is an integral part of our well-being. Yet, it is oftentimes difficult to clearly define it and have an open-hearted conversation about it.
Who is it for and what are the objectives?
Mental Health Demystified aims to answer frequently asked questions on the subject. It is an interactive conference accessible to all, rich in content and well popularized. It will allow you to address the subject of psychological health in your environment (work, community centre, home) while developing concrete tools for your well-being.
This introduction to the subject does not require any prior knowledge.
It is available in different versions (1h, 1h30).
Overview of the conference Mental Health Demystified
Defining mental health and situating it in relation to mental illness
Learning how to nurture mental health and create favourable spaces for well-being (social, family, work or volunteer work)
Identifying when is the right time to seek out help
Demystifying mental illness (myths and facts)
Exploring healthy lifestyles
The Speaker
Julia Boulanger is a Mental Health Instructor for the Quebec Division and the Montreal Branch of the Canadian Mental Health Association. She holds a bachelor's degree and a master's degree in psychology and a minor in sociology and life course. She has several experiences in research teams focused on cognitive development and mental health. Through her personal and professional projects, she seeks to bridge the scientific world and the population. She is committed to science popularization and the development of simple and accessible tools to promote the well-being of all.